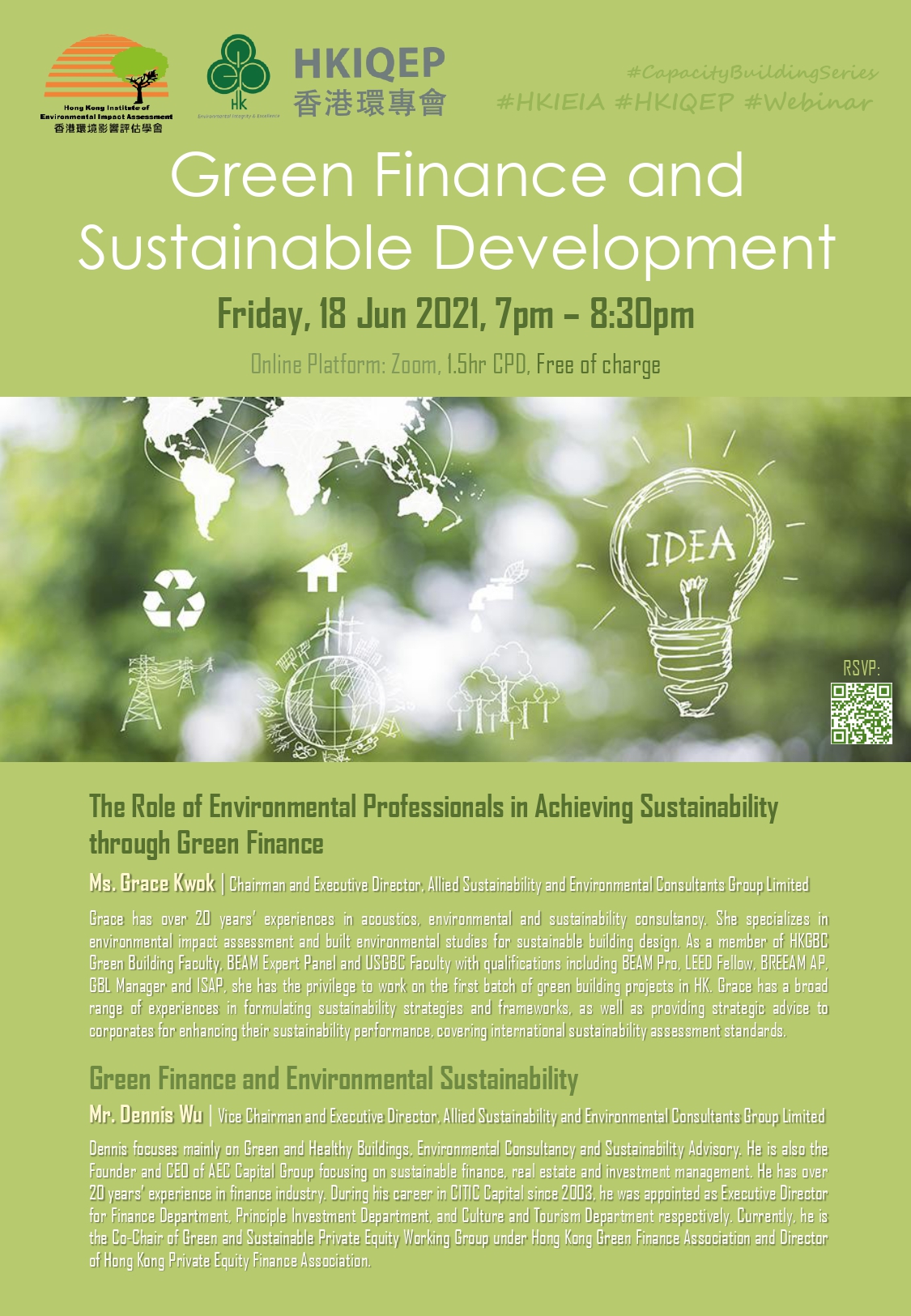 Share

Print

HKIEIA x HKIQEP Webinar on Green Finance and Sustainable Development
Category
Seminars
Date
10 Jun 2021
Tag

News & Events
Share

Print

Grace Kwok and Dennis Wu of AEC Group will be speaking at the webinar jointly organized by Hong Kong Institute of Environmental Impact Assessment (HKIEIA) and Hong Kong Institute of Qualified Environmental Professionals (HKIQEP) on 18 June (Friday) at 7:00pm.
Green finance has gained increasing attention and importance amid the global commitments to shaping a green and sustainable world economy. You may wonder how environmental professionals could play a part in driving sustainability through the lens of green finance.
Get more insights from Grace Kwok and Dennis Wu at the webinar on Green Finance and Sustainable Development. Their presentations will bring you a closer look at how environmental practitioners could contribute to impact investments.
"The Role of Environmental Professionals in Achieving Sustainability through Green Finance" –to be delivered by Grace Kwok
"Green Finance and Environmental Sustainability" – to be delivered by Dennis Wu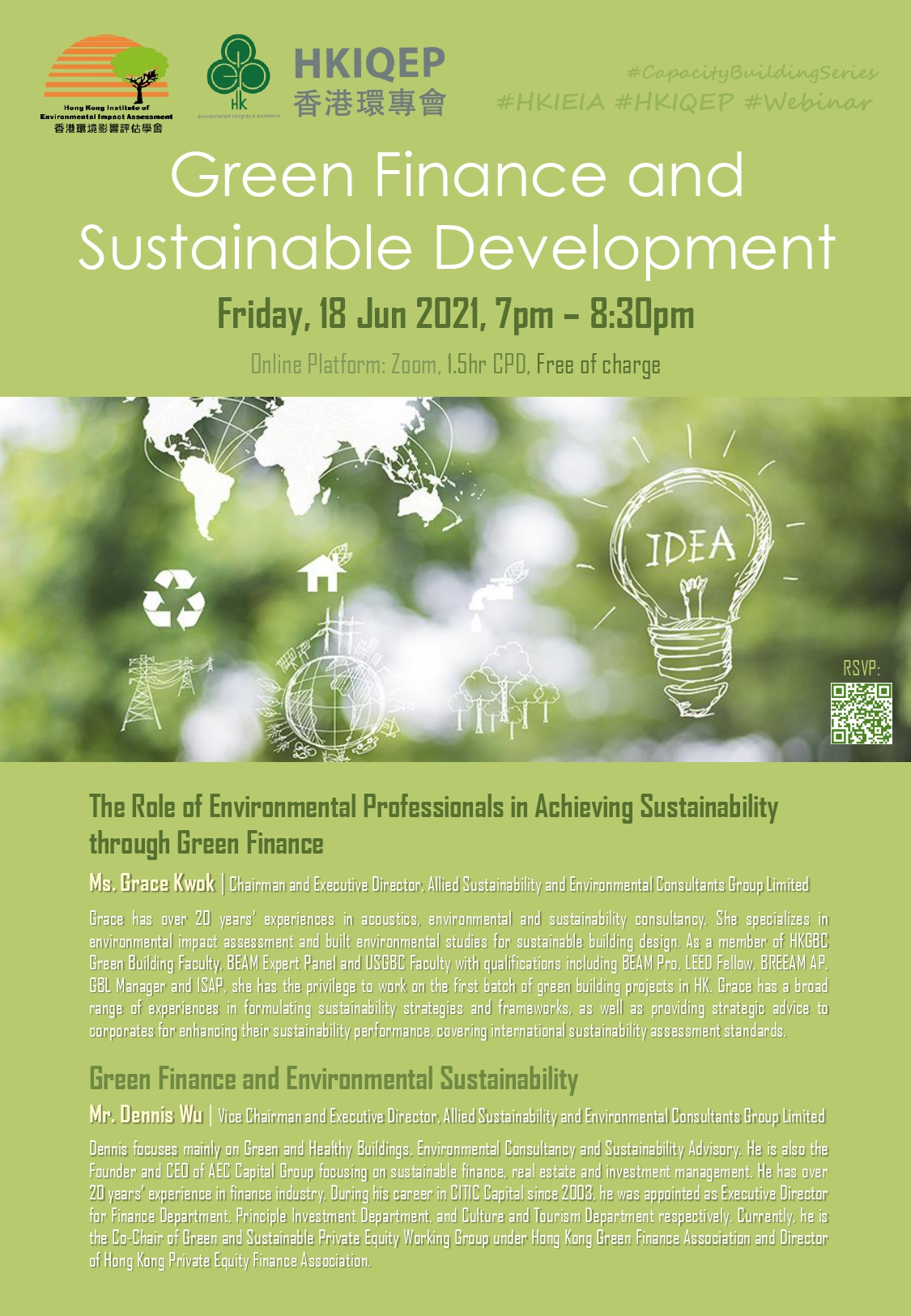 News & Events