Share

Print

AEC Nominated for HKIRA 7th Investors Relations Awards
Category
Awards
Date
12 May 2021
Tag

News & Events
Share

Print

AEC Group (8320), among other listed companies, received 3 nominations for its excellence in Environmental, Social and Governance (ESG) at this year's Investor Relations Awards organized by Hong Kong Investor Relations Association, including:
Best ESG (E) – Small Cap
Best ESG (S) – Small Cap
Best ESG (G) – Small Cap
In its seventh consecutive year, HKIRA recognizes the efforts of more Hong Kong-listed companies to encourage excellence and best practices in investor relations.The investment community, including buy-side and sell-side analysts, and fund managers, are eligible to vote. Nominees with the highest votes (weighted) in each award category become the award winners. They then undergo a final assessment by the judging panel for the Most Progress in IR, the Overall Best IR Company Awards and the Grand ESG Award. Facilitating a fair and balanced evaluation, the judging panel comprises academics, representatives from professional associations and the investment community.
The HKIRA 7th IR Awards 2021 scheme has a total of 15 award categories honouring best IR practices of individuals and companies. Among these awards, 12 categories are open for nomination and voting, while the other 3 awards are selected by the judging panel. The award winners are to be announced at a ceremony to be held in Hong Kong in August/September 2021. For more information, please visit http://www.hkira.com/awards.
Please register and cast your vote to AEC Group if you're part of the investment community:
https://secure.hkira.com/awards/vote_form_pre.php
Click the link below for the list of 2021 nomination: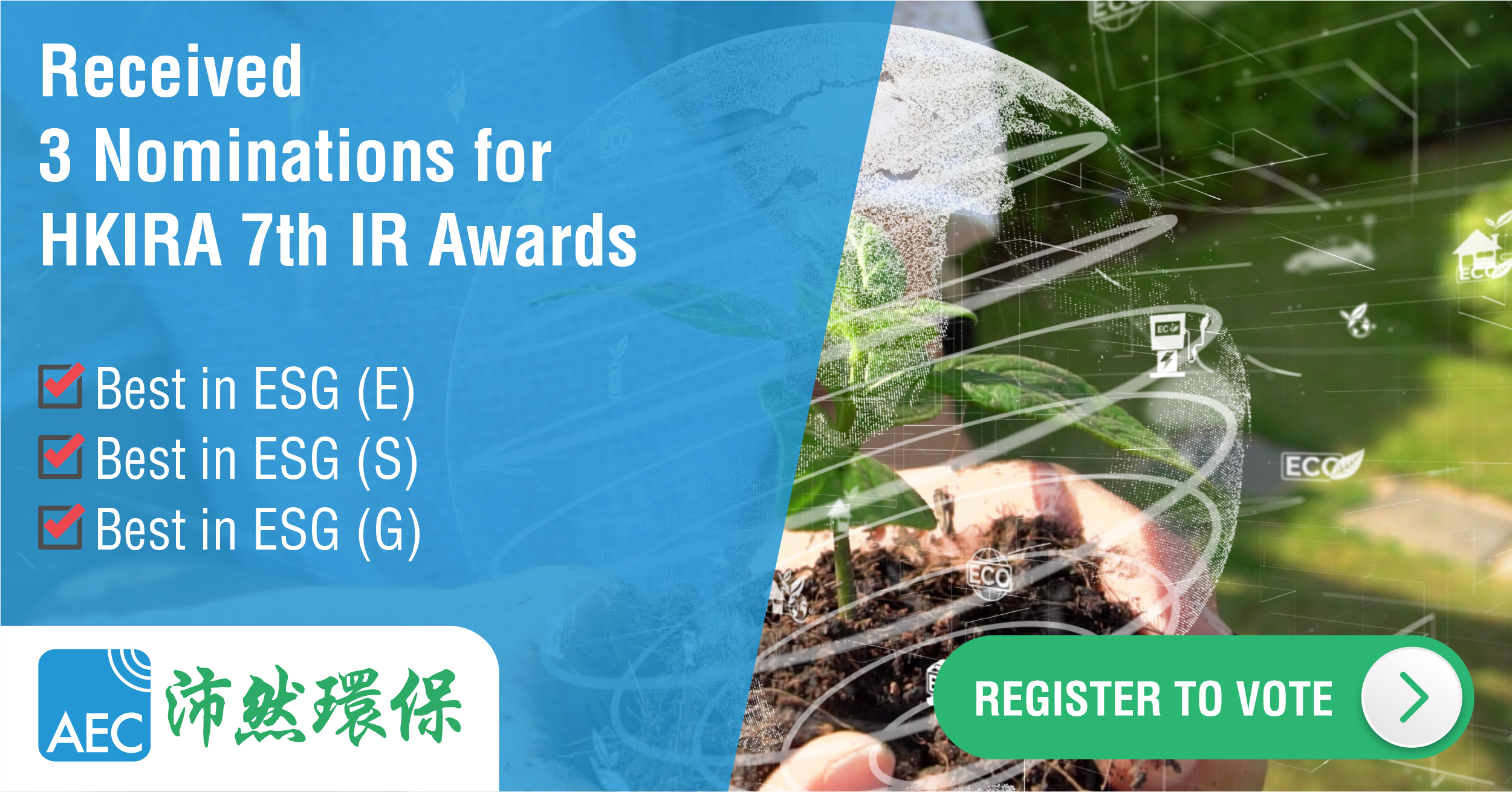 News & Events