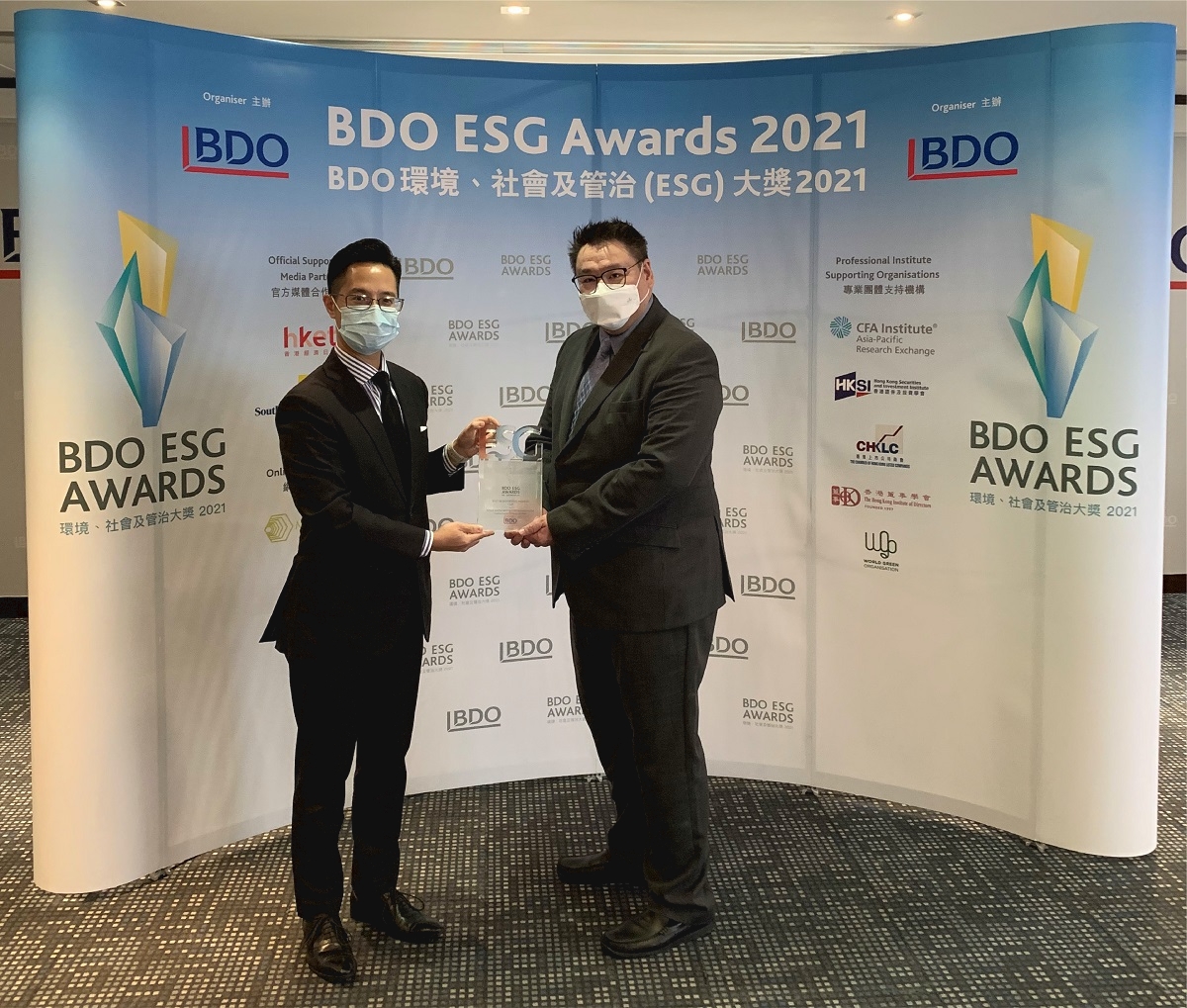 Share

Print

[Press Release] AEC Group won the Best in ESG – GEM and Best in Reporting – GEM awards at the BDO ESG Awards 2021
Category
Awards
Date
23 Feb 2021
Tag

News & Events
Share

Print

[Hong Kong – 23 February 2021] Allied Sustainability and Environmental Consultants Group Limited ("AEC Group" or the "Company"; Stock Code: 8320.HK; together with its subsidiaries, the "Group") is pleased to announce that the Company won the Best in ESG – GEM and Best in Reporting – GEM awards at the BDO ESG Awards 2021, endorsing AEC Group's contribution to Environmental, Social and Governance ("ESG") in the past year.
Presented by BDO, the world's fifth largest accountancy network, BDO ESG Awards has attracted extensive support and participation from listed companies since its inauguration in 2018. The award evaluates the ESG performance of the participating companies from various aspects, including Environment; Employment and Labor Practices; Operational Practices; Community Investment; and so on. It also assesses the creativity and creative performance of the participating companies. AEC Group is enlisted as one of the winners among the listed companies this year, affirming the Group's brand and strength in the industry.
For more information, please click here for the press release.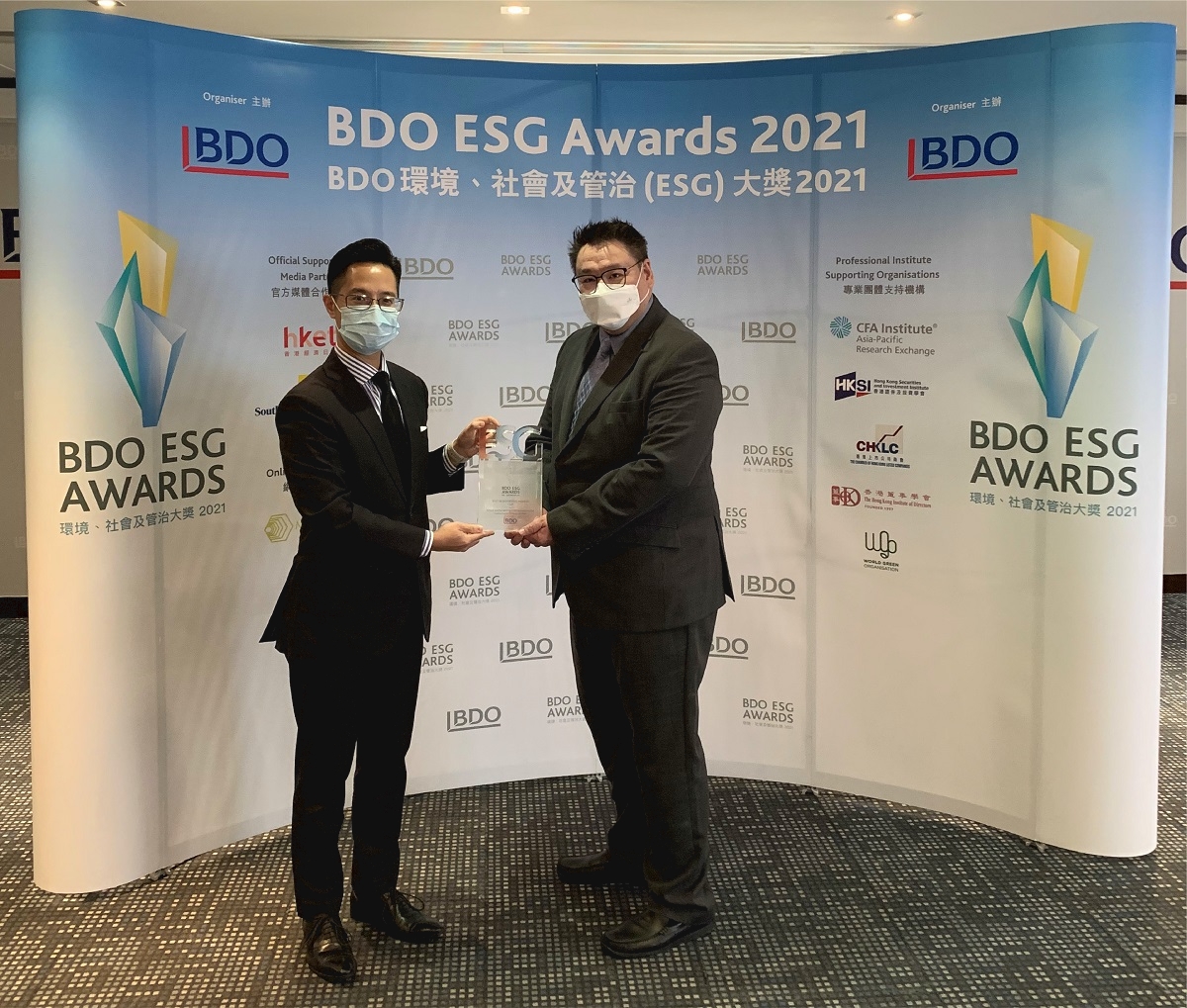 News & Events