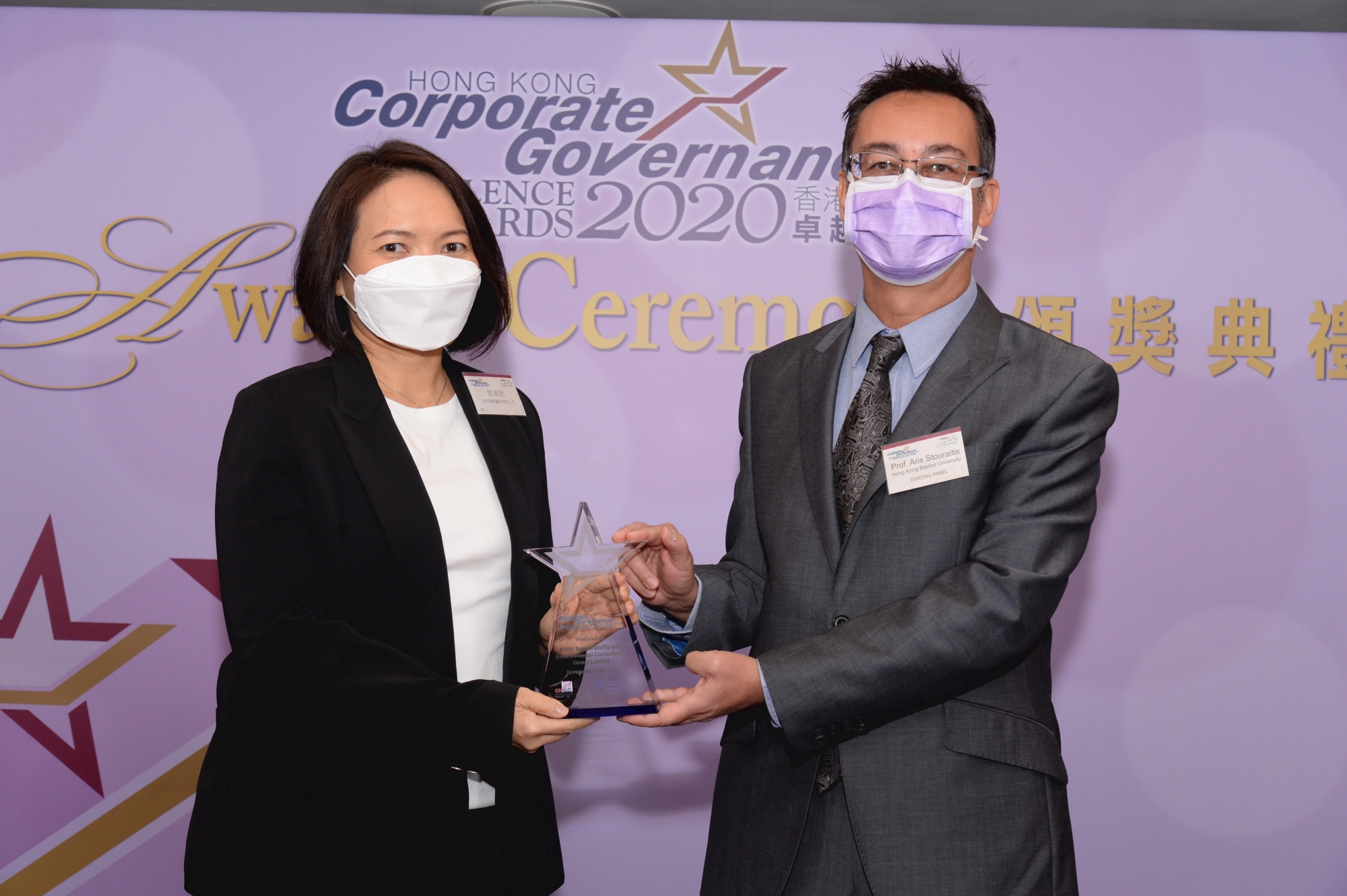 Share

Print

AEC Group Awarded the Honorable Mention under the Hong Kong Corporate Governance Excellence Awards 2020
Category
Awards
Date
14 Dec 2020
Tag

News & Events
Share

Print

AEC Group was awarded the Honorable Mention at the Hong Kong Corporate Governance Excellence Awards 2020 Awards Ceremony jointly organized by the Chamber of Hong Kong Listed Companies and the Centre for Corporate Governance and Financial Policy, Hong Kong Baptist University on 10 December 2020, where AEC Group is the only award-winning company listed on Growth Enterprise Market (GEM).
The judges commented that AEC Group has demonstrated what is meant by "Walk the Talk", and the consultancy firm leads by example and makes every effort to embed sustainability in its own operations. The panel of judges believes it deserves an Honorable Mention as an encouragement.
"Thank you very much for presenting the Honorable Mention to AEC Group. We have been striving to walk the talk and promote sustainability from the inside out. As for our internal business operation, AEC Group has adopted a multi-pronged approach and adhered to the principle of sustainability governance. On the other side, in addition to promoting green building and environmental design, AEC Group also provides comprehensive sustainability strategies and green finance consultancy services to help listed companies from different industries to improve their Environmental, Social and Governance (ESG) performance in the long run," said Ms. Grace Kwok, Chairman and Executive Director of AEC Group.
For more information, please click here for the press release (Chinese only).

News & Events